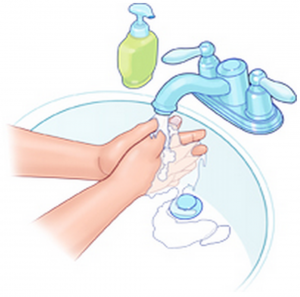 Infections, inflammation, glaucoma, and many other eye disorders are treated with eyedrops. There are ways to decrease the absorption of the eyedrop into the system, and to increase the time the eyedrop is on the eye, making the medicine more safe and effective. Inserting eyedrops may seem difficult at first but becomes easier with practice.
To put in an eyedrop, tilt the head back. Then create a pocket in front of the eye by pulling the lower lid down with an index finger or gently pinch the lower lid outward with the thumb and index finger. Let the drop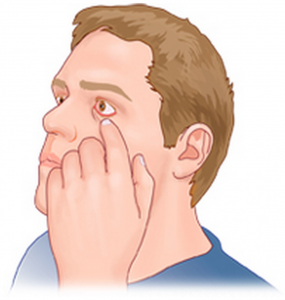 fall into the pocket without touching your eye or eyelid (to prevent contamination of the bottle).
Immediately after instilling the drop, close your eyelids without squeezing and blinking. Hold your forefinger against the corner of your eye near the nose. This prevents most of the drop from traveling down the tear duct to the rest of the body.
Keep your eyes closed for three minutes after instilling the drop. Because the volume of a single drop exceeds the capacity of the surface of the eye, it serves no purpose to use two drops at the same time.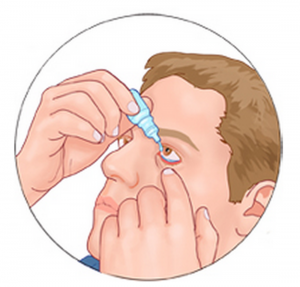 Before opening your eyes, dab unabsorbed drops and tears from the closed lids with a tissue.
If you are taking two different types of eyedrops, wait at least five minutes before instilling the second drop.
眼部感染、炎症、青光眼等情况下需要使用眼药水进行治疗。合理使用眼药水能够减少全身吸收、提高眼睛局部药物浓度,使药物更加安全有效。首次使用眼药水时总是让人感觉很难,多尝试几次就容易多了。
滴眼药水时,头后仰,用食指轻轻向下牵拉下眼睑,暴露出眼睑与眼球之间的结膜囊。稍用力挤压眼水瓶,将眼水滴入该结膜囊中。注意不要碰到眼球或眼睑(避免污染眼药水)。
滴药后马上闭上眼睛,不要挤眼睛或眨呀。使用食指按在内眼角与鼻梁之间,可以更好地避免眼药水随眼泪流走。
闭眼休息2至3分钟。由于眼睛表面能容纳的液体量有限,滴一滴眼药水就足够了。
睁眼时,使用干净纸巾吸除溢出的眼药水与泪液。
如果使用两种以上的眼药水,间隔5分钟最佳。